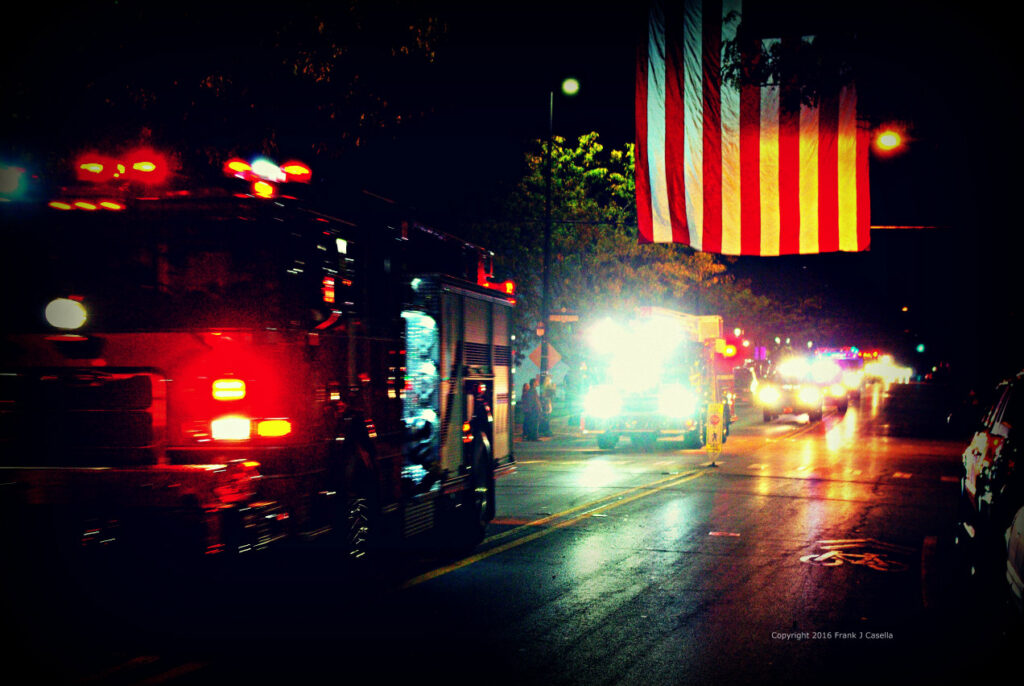 A Silent Parade Of Fire Trucks Only To Honor Those First Responders That Have Died In 9/11 And In The Past Years. Before The Parade, All The Participating Firefighters Gathered For A Church Service Honoring The Fallen and Victims of Terrorist Attacks.
On September 11th, let us all remember to pray for peace in America and throughout the world. Let us also remember the victims, the courageous first responders who lost their lives, and all of the families who lost loved ones in this momentous tragedy.
God of Love, Strengthen Us In Hope.