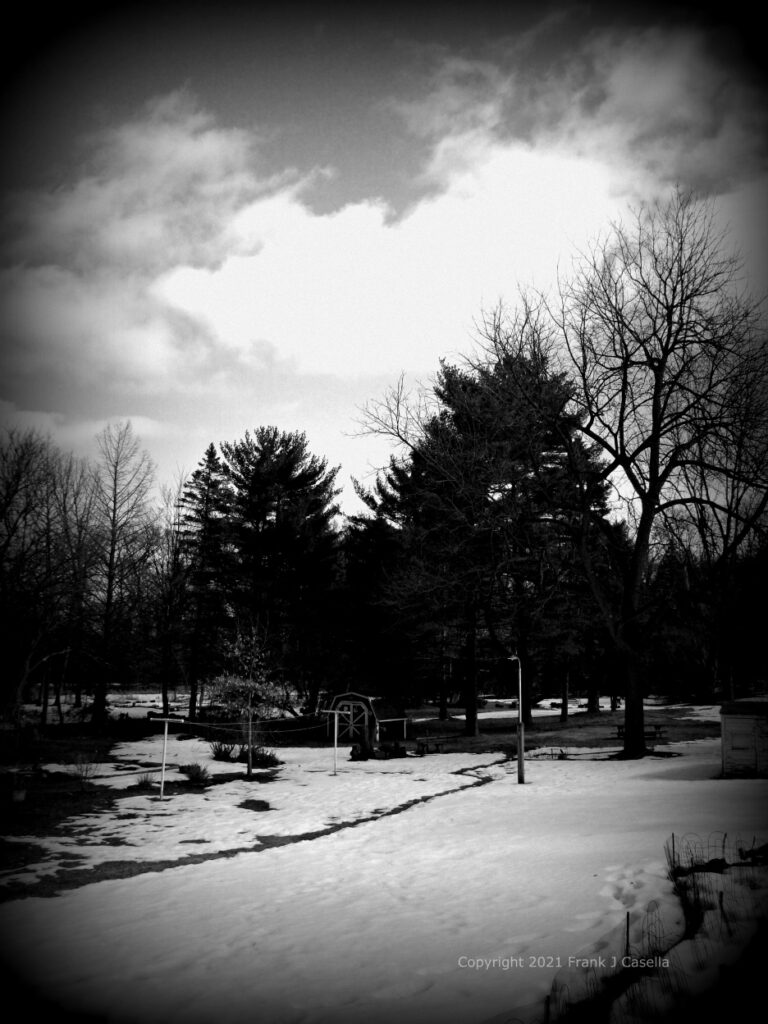 A pathway was created during the hard winter with deep snow, around the flower bed to the back of the yard.
Now that the snow is almost melted, before you know it the pathway will be gone.
Such as in the journey of life …
We hopefully find a pathway to success, only at the end of life to leave the memories of the experiences we've had with others and the environment.