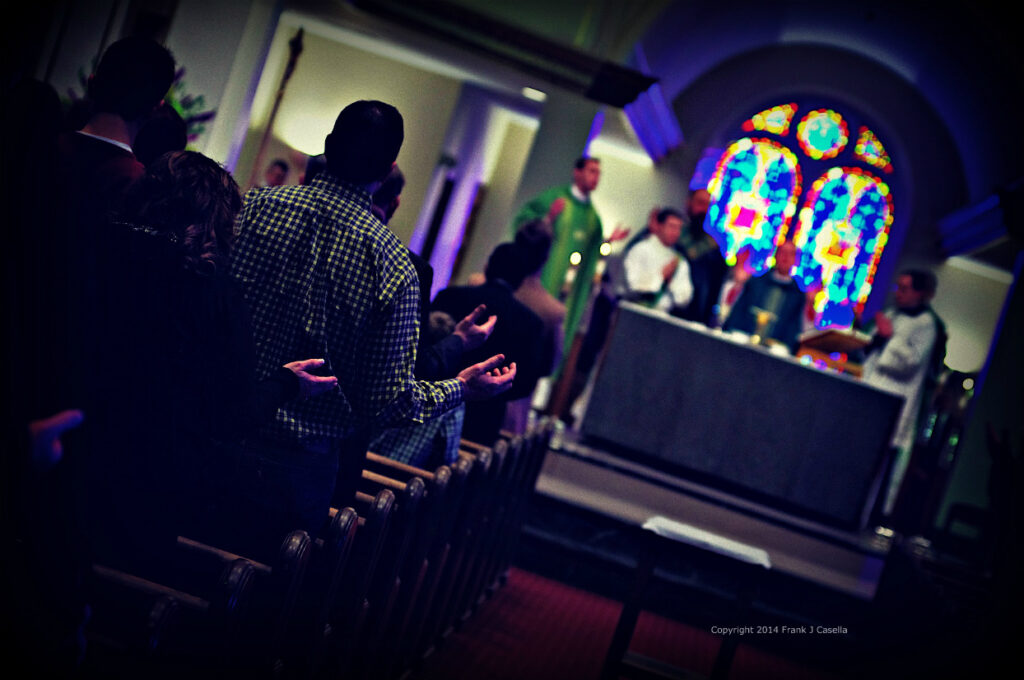 "Faith is the realization of what is hoped for and evidence of things not seen." ~ Hebrews 11:1 (Catholic Bible version).
When I see this moment of hands reaching out to God in prayer, in community, it illustrates to me the outward expression of the inner faith of a community of prayers, in belief of what is hoped for.
Said another way, sometimes, when we don't have answers or can't provide a solution, praying to God and trusting Him in faith has proven to do what we can not. In His time and not in ours.
God wants us to depend on Him, and Loves us to the point to provide us the freedom to make that decision.