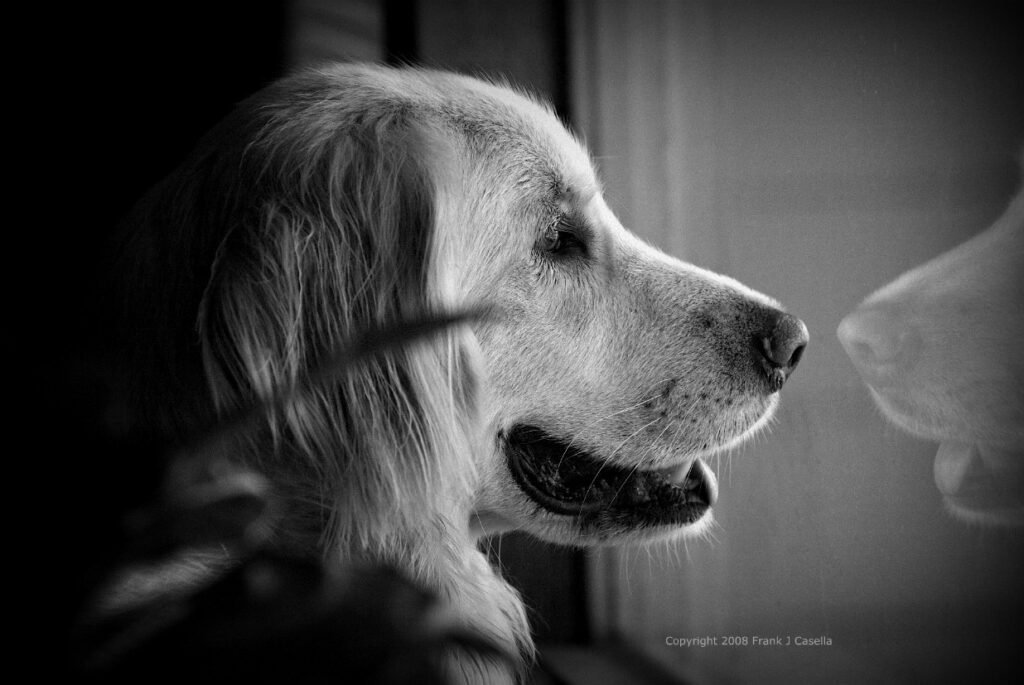 A few years ago my wife and I went to our Son's school open house. As we were walking down the hall another set of parents looked as us as if they knew us. In fact, I started to ask myself if I know them! Then the wife approached us and said " we live on the block that you walk your dogs …. you have two beautiful dogs who are well trained!"
This happens more often than I wish to admit. Have you ever been known because of your dog?! Many people know us, but we don't know them … because they can look out the front window of their houses and see us with the dogs, though we can't see them.
So, this got me to thinking. In the window of life, for example, children learn more from our actions than from our words. … and, just like dogs, you never know the reflection that you make on others.