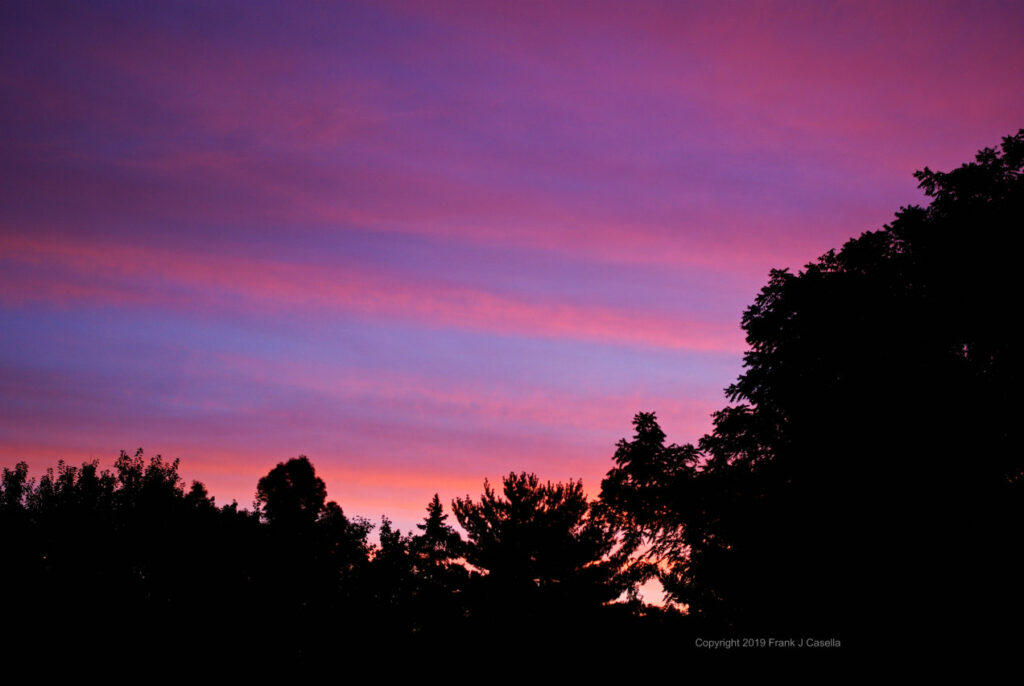 Our culture today is filled with much activity and busyness. How can we make our time constructive, so that life doesn't pass before us too fast?
I wasn't planning to share a sky picture today, but I found this picture in my archives from one morning when I went out with Buddy the dog at sunrise and this is what we found. It seems we get great sky formations over the lake in the wetlands preserve behind my house. The layers here reminds me of all the activity in our culture, and the layers that we work through in life.
To start with, the treadmill of social media feeds has us occupied with Likes and comments that just ends up being just wasted activity. What I mean is it's said that if you refrain from this activity long enough, and replace it with doing something else off-line, that you will wonder why you spent so much time on that treadmill.
We also get involved in busy activity with others based on our world view, and sometimes not so productive either. Not often do I see others ask how does God see this situation. We do most things based on how we see it, myself included at times. Such as I was on email with a business colleague, and suggested when she said how nice the weather is looking through the window, to spend that time with her own thoughts.
Afterward I got to thinking how much does her employer allow her to do this without staying on top of her work … yet it is the activity and busyness without 'stealing time' for a moment that keeps us from being at our full productivity.
Back to the picture, from the time of the first light until the sun rose up into the clouds and all the beautiful color was gone, was about thirty minutes. Yet watching this I asked myself how many of us make this short time often to enjoy it? When we do life becomes more constructive. Because without it we are just living a life instead of making a difference, starting with ourselves.
So after reading this, I hope you take the time to ask yourself often "is what I'm doing constructive to make a difference, or busy activity of just living a life".