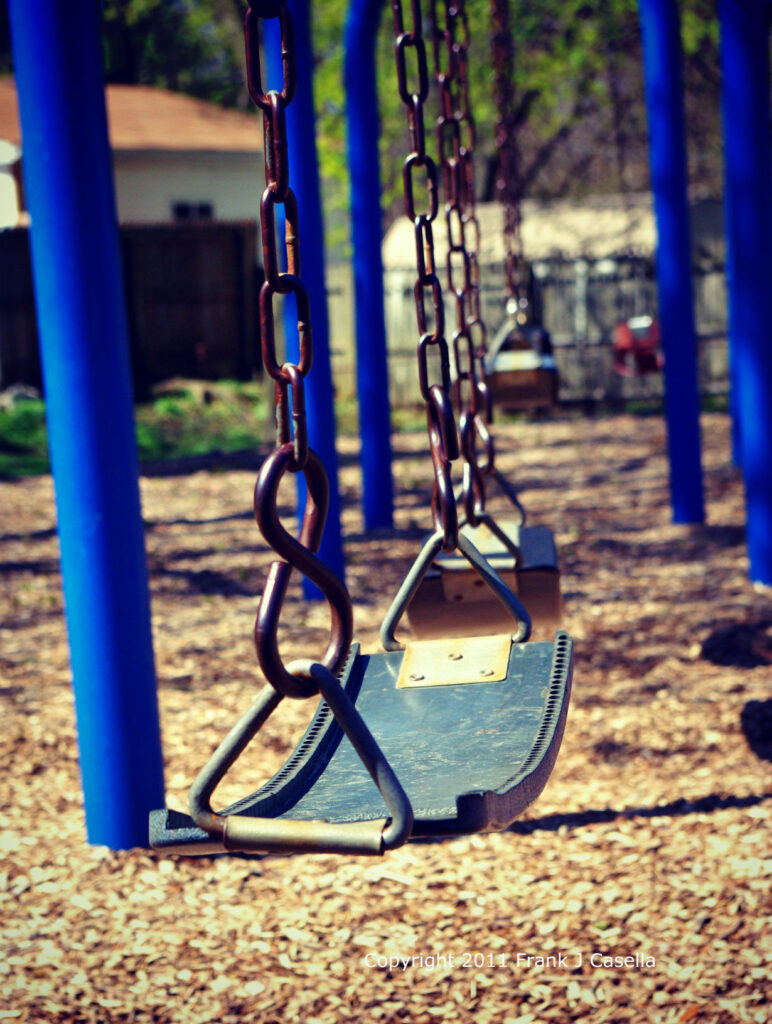 I've heard it said that the world is our playground. Though, I've noticed that many times we can learn from a playground about how to live in the world.
The other day as I was taking the dog for a walk by the local playground, I couldn't help but notice a young brother and sister being corrected by their parent about sharing a swing.
The older child said something to tease the young, causing the younger to slug the older. The parent corrected the younger about making a bad decision, yet didn't correct the older, and asking the two to apologize to each other.
This incident made me wonder how these two children will behave when they grow up, and what the world would be like without forgiveness.
Then the answer came to just look around me. How many people have shared their life experiences with me, where there wouldn't be an issue if they'd jut say "I'm Sorry" and forgive.
So, it seems that saying "I'm Sorry" is a key to making life easier as we play in the playground of life.