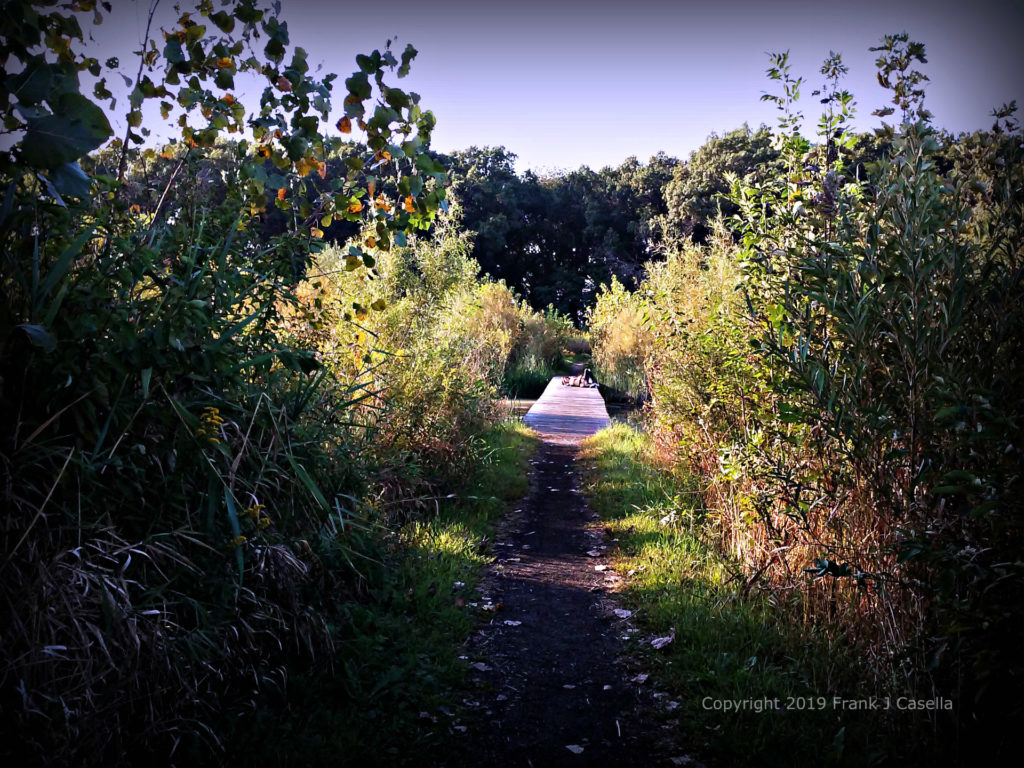 In this digital age we have many choices from social media, to e-mail and mailing list, and even blogs, to write our thoughts. But the thing I often hear from people is they have fear of sharing their thoughts because people won't like what they have to say.
Now I know that some platforms are censoring what people are posting, and yet others are losing their jobs or are publicly humiliated for what they share online. However, the important thing for me was to find the platform that allows me to share what I need to, and not worry about what other people think who read it, and dump the others.
The reason for sharing your thoughts is that it not only helps to form our own opinions, but that we all have a right to our own opinion even if we don't have a right to our own facts. It doesn't matter if others are reading what you are saying, because you need to do this for yourself first.
The title of the picture for this blog post is 'Conversations at the Preserve' because along the path of life what is important is to spend time thinking and talking, even if it is only with yourself. I have been (and you will be) surprised that when people in the real world ask for opinions how much (you and) I will have it, and speak it, well thought out already.